The COVID-19 pandemic has caused the habits of all individuals to vary especially those related to cleaning and cleanliness. An example of this is the use and application of specific objects and utensils, such as methacrylate screens, for the protection and safety of people in businesses and stores.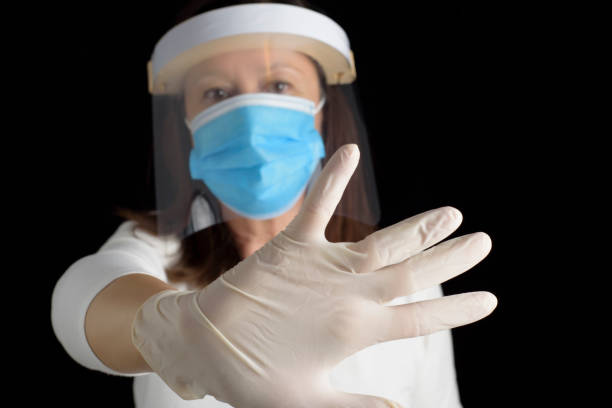 We had always used the methacrylate screens for rooms such as the bathroom, placed in the shower or bathtub to prevent water from flooding the outside. However, currently and due to covid, any counter has one of these screens to put more distance between users and workers. 
In this article, SCS Group Integrated Services technicians review the different specific cleaning methods for these methacrylate screens. After all, if they are an object that must be present in the day-to-day of any business, what better way to do it hygienically and aesthetically, right? 
Information 
1 What is methacrylate? 

2 How to clean methacrylate screens?

2.1 Do you want to request a cleaning service for your home in Melbourne? Contact SCS Group Integrated Services !
What is methacrylate? 
Methacrylate, also called polymethylmethacrylate, is one of the most widely used plastic materials in engineering to manufacture different kinds of surfaces or utensils, such as the partitions that have already been mentioned.
One of the most appreciated characteristics of this plastic is its high transparency. This, in particular, amounts to approximately 93%, making it the best option to put a hygienic barrier between two individuals and maintain visual contact between them at the same time. 
Methacrylate allows you to see perfectly everything that is through it. Nor should we forget its hardness and shock resistance, its ability to withstand ultraviolet rays, and acoustic insulation. 
How to clean methacrylate screens?
To carry out the cleaning of the methacrylate partitions, the SCS Group Integrated Services technicians advise the following steps and procedures:
Deep and delicate cleaning

: cleaning a methacrylate screen requires depth and delicacy. The first way is due to the contact that this surface can have with bacteria and viruses; the second is because as much as it is a resistant material, depending on how it is grabbed to clean it, the user can split the screen. 

Recommended products

: to carry out the cleaning of this surface, we recommend it to use neutral soap, distilled water, and one or two soft cotton cloths (the amount will depend on whether we prefer one or two to moisten and dry). 

Cleaning procedure

: the first step comprises mixing the distilled water with the neutral soap, and subsequently proceeding to apply it to the surface until we obtain a soft foam. Rinsing will be done with a soft cotton cloth and warm water. 
We have a wide range of cleaning services for both individuals and companies, which will meet their demands and needs.
We have accumulated over 15 years of uninterrupted experience in the sector, which allows us to guarantee the quality of each of the services we offer. Our main mission is to achieve the complete satisfaction of our customers and improve day by day. To do this, we have qualified personnel who have extensive knowledge of the sector and carry out their work in a professional and efficient manner.